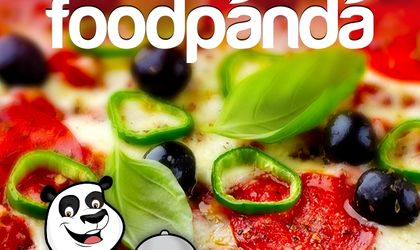 German business incubator Rocket Internet enters Romanian food delivery market with foodpanda, a global food delivery online platform, which is available since last week. foodpanda.ro platform collaborates with over 50 restaurants in Bucharest with business plans to expand to other Romanian cities until the end of the year.
Regarding the Romanian consumption habits, the business incubator found out that locals order food online during the week between lunch time, 12.00 and 16.00, as well as after 19.00. Moreover, although Romanians are big pizza fans, their studies discovered that they have recently started ordering healthier or bio food, said Dan Macarie, Country Manager foodpanda Romania.
Worldwide, foodpanda is active in 28 countries, works with more than 150,000 restaurants and targets 3 billion consumers. Foodpanda climbs the food-delivery app charts in Poland, Ukraine, and Russia, being available in Romania through Android and iOS. They've been a success globally, claiming more than 250,000 downloads, but they've also had an impact in the CEE region. In the food-delivery category, Foodpanda has managed to crack the top 2 in Poland and top 10 in both Russia and Ukraine.
Rocket Internet was founded five years ago and is headquartered in Berlin. It currently has more than 75 active companies in its portfolio and works with more than 20,000 people.
Oana Vasiliu