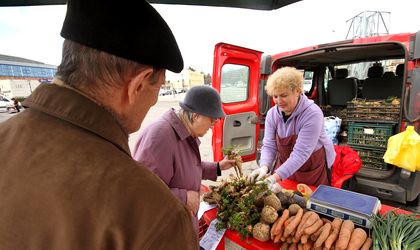 A recent regulation proposed by the European Commission (EC) on the marketing of seed and plant propagating material has caused uproar among European farmers who fear it will make it illegal to grow or sell unregistered seeds. The regulation has been debated in Romania also but Agriculture Commissioner Dacian Ciolos assured small farmers that they will not be affected by it, he said this Monday during a visit to Bucharest.
"I have called for the introduction in the regulation of a number of aspects that deal separately with the production and marketing of seeds by small producers. Every variety which is already available on the market will be included in a separate registry at no expense for small farmers," said Ciolos, according to Mediafax.
Small farmers will be able to trade seeds among themselves and to register new seed varieties at no expense, he explained.
The EC is presently reviewing the EU legislation on the marketing of seed and plant propagating material (SPPM) consisting of 12 basic acts.
"Many date back to the 60s and 70s. Priorities have changed since as food safety, traceability, new technologies and environmental aspects have become more central. EU enlargement has also required more adequate legal instruments to regulate marketing of SPPM," according to the EC.
Simona Bazavan