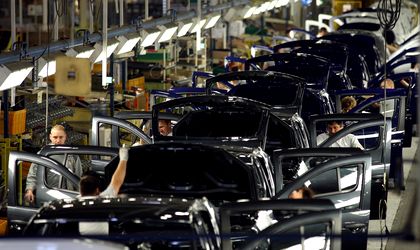 New car registrations in Romania increased in the first two months of this year by 3.7 percent against the same period of 2014 to 9,094 units, according to data released on Tuesday by the European Automobile Manufacturer's Association (ACEA) quoted by Mediafax.
Moreover, Dacia deliveries to EU markets saw a 3.6 percent increase during the analyzed period to 57,106 units and the Romanian brand share stood at 3 percent.
In the first two months of 2014, a number of 8,768 new cars were registered in Romania.
The European car market rose by 7 percent in January-February compared to the same period of 2014 to 1.92 million units, due to the large markets' positive evolution.
New personal car registrations rose by 26.7 percent in Spain, to 154,836 units, by 4.6 percent in Germany, to 434,591 units, by 5.3 percent in France, to 280,754 units, and by 8.3 percent in UK, to 241,814 units.
Portugal, with a 32 percent increase in sales to 26,151 units, recorded the highest growth in registrations in the first two months of 2015 in Europe, having been followed by Ireland that hiked by 28.3 percent to 45,689 units, and by Spain.
Opposite stood Austria, with a decrease of 14.6 percent in car deliveries to 44,068 units, Finland, with a decline of 12.5 percent to 18,257 units, and Luxembourg that saw a 7.3 percent decrease to 6,988 units.
The new car sales of Renault Group, the third largest producer in Europe, which owns the Dacia brand, grew by 10 percent in January-February, to 190,616 units. Renault market share rose to 9.9 percent in the first two months of 2015 from 9.6 percent last year.
Staff