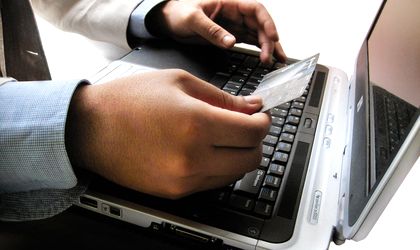 Online payment processing company Netopia mobilPay posted over 1 million online transactions by card in the first half of the year.
At the same time, the average transaction has nearly doubled in the first half of the year from RON 90 to RON 160.
"Romanians have started to gain confidence in online card payments and this is reflected in the transactions processed by mobilPay in the first half of the year," said Antonio Eram, CEO and founder of NETOPIA mobilPay.
The company processed in the first half of the year over 1 million online card payments, 15 percent up on the same period last year.
"We have processed in the first part of the year transactions that exceeded EUR 7,000 for an acquisition on a website of electro IT products, but also payments above EUR 3,500 for plane tickets, which proves once more that, no matter the value of the purchases, online payments are as secure," said Eram.
Since the start of the year, 450 new businesses joined on the bandwagon, from companies from the tobacco industry to online stores and service suppliers.
Netopia estimates that 1.5 million Romanians paid online by card last year and the market totaled over 6 million transactions.
 Otilia Haraga