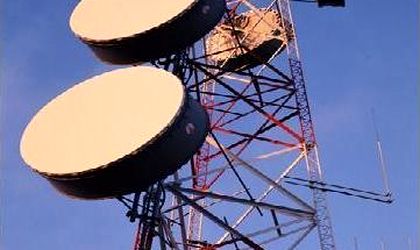 The Romanian telecom market aligned to the decreasing trend in Central and Eastern Europe during the financial crisis but it is still one of the most competitive markets in the European Union, with customers benefiting from low tariffs, quality services and growing penetration rates of mobile telephony, data, and internet, according to the survey The Telecommunications Market in Romania and the report Manageranticriza 2008- 2012.
The survey was carried out on 186 representative companies with turnovers between EUR 380,000 and EUR 900,000.
Telecom operators are in the process of identifying new ways to capitalise on their investments and generate profit.
Between 2008 and 2012, the total turnover in the industry has dipped by 20.4 percent and net profit even further, by 49.3 percent, while the total number of employees has declined by 6.9 percent and annual sales dipped by 5.5 percent.
In 2012, 29.7 percent of the surveyed companies reported zero turnover,  while 53.7 percent reported a turnover up to EUR 100,000. The ratio of companies with a turnover between EUR 100,000 and EUR 500,000 maintained at 11 percent. These players' cumulated turnover represented 2.3 percent of the total turnover in the sector. The companies with turnover between EUR 50 million and EUR 1 billion employed 53.1 percent of the total number of employees in this sector, generating 78.9 percent of the total turnover in the sector.
Orange Romania was the leader on the telecom market in 2012 according to the turnover. Still, its turnover saw a 3.4 percent dip compared to 2011 and a net profit low of 40 percent.
The companies that posted a positive evolution in their turnover in 2012 versus 2011 were Digital Cable Systems, which saw a 2.4 percent increase, and Nextgen Communications, which saw a 21.8 percent growth. The others saw declines between 5.1 percent and 27.5 percent.
The profit margin for the top 10 companies on the market fluctuated between 52 percent and 14.5 percent, while the average profit margin, calculated for more than 180 companies, was 6.3 percent.
 Otilia Haraga