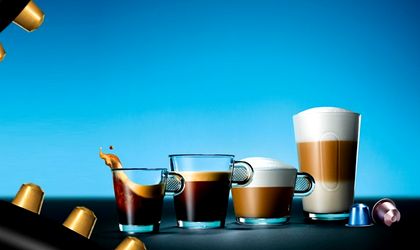 Nespresso announced the opening of its first brand dedicated boutique in Bucharest, at 210 Calea Dorobantilor.
Open from Monday to Saturday between 10:00 and 20:00, the luxury retail boutique offers an exclusive brand experience, designed according to global standards by an international team of architects and designers, in close collaboration with Nespresso core team of Lausanne.
Nespresso Boutique includes a tasting area where customers can explore and enjoy the full range of the 23 Grands Crus coffees and the limited editions. Coffee specialists are available, helping visitors to compare varieties, to discover flavors and distinct flavor notes, information about the origins of each Grand Cru assortment and how the coffee beans are produced and roasted.
Headquartered in Lausanne, Switzerland, Nestle Nespresso operates in 62 countries and has over 10,500 employees. In 2014, the company started operating a global retail network consisting of over 400 exclusive stores in 258 cities. Nespresso developed its business model on three pillars: coffee, appliances and the Nespresso Club.
Natalia Martian