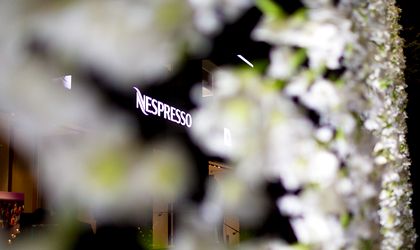 Nespresso opened its first brand dedicated boutique in Bucharest, at 210 Calea Dorobantilor, supported by a musical atmosphere created by Electric Brother and the Stradivarius violin, the company announced.
The luxury retail boutique offers an exclusive brand experience through the 23 Grands Crus varieties selected rigorously and representing about 1 or 2 percent of the coffee harvested around the world.
The Nespresso club promises coffee aficionados a top experience through the combination of high pressure coffeemakers with selected coffee and personalized service, flavoured by gourmet and fine-dining.
Headquartered in Lausanne, Switzerland, Nestle Nespresso operates in 62 countries and has over 10,500 employees. In 2014, the company started operating a global retail network consisting of over 400 exclusive stores in 258 cities. Nespresso developed its business model on three pillars: coffee, appliances and the Nespresso Club.
Natalia Martian