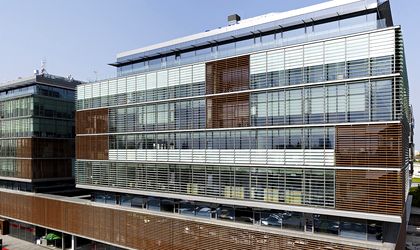 City Business Center, an office complex in Timisoara, has reported a record leasing volume in 2015, NEPI, the project's owner, has announced. Thus, last year there were a total of 10,500 sqm of space rented, once the project's E building was open for tenants.
The five buildings within the office complex total 47,141 sqm and are currently rented in a share of 95 percent, with 5,000 employees working within the premises.
"In the second half of last year, we received numerous requests for rental from multinational companies, operating mainly in the fields of IT, engineering or finance. In 2016 we expect plans to pan out and result in an occupancy rate of about 100 percent in the five buildings. Ensuring optimal environment for the sustainable development of the companies in our buildings is a priority for us," stated Lori Collin, office executive within NEPI for City Business Centre.
Companies already present in the City Business Centre have decided to expand the space they occupy, the company further announces, while new tenants have recently signed lease contracts, such as: Bosch, Hella, Ernst&Young and Banca Transilvania.
City Business Centre is an office complex including five buildings. The project is developed by Ovidiu Sandor for NEPI, a real estate investment group listed on the Stock Exchanges of Johannesburg, London and Bucharest.
NEPI's portfolio includes Mega Mall, Promenada, Vulcan Value Center, CityPark Constanta, Ploiesti Shopping City, Braila Mall, Galati Shopping City, Shopping City Targu-Jiu, Severin Shopping Center and other shopping centers across Romania, but also in Serbia and Slovakia.
Natalia Martian