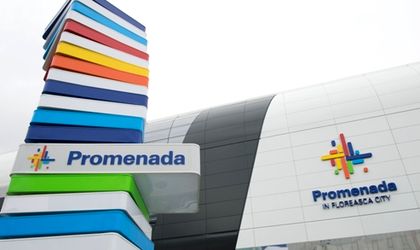 South African New Europe Property Investments (NEPI) announced on Monday a EUR 100 million equity raise to fund the recently announced acquisition of the Promenada Mall in Bucharest.
NEPI bought the 35,000 sqm mall from its developer Raiffeisen evolution at the end of October for EUR 148 million.  Raiffeisen evolution had invested EUR 130 million in the project.
NEPI also announced today that it has completed the acquisition of approximately 1.2 hectares of land adjacent to the Promenada Mall which will be used to expand the shopping center and build class A office space. The seller is the Romenergo Group controlled by Romanian businessman Dragos Bilteanu and the land presently hosts the company's headquarters.
"This land, with an existing office structure that is undergoing demolition, is zoned for the development of approximately 50,000 square meters of new above ground offices. NEPI intends applying for re-zoning of the land so that it can pursue a mixed use expansion of the Promenada Mall integrated with a new A-grade office development on the land plot," reads NEPI's announcement.
The equity raise will take place through the issue of new ordinary shares and will be offered to qualifying investors through an accelerated book build process.
NEPI is a commercial property company whose presently one of the largest real estate investors in Romania. It owns some 330,000 of commercial space the most important shopping malls in its portfolio being Promenada Mall Bucharest, Ploiesti Shopping City and Vulcan Value Centre in Bucharest. It is also presently developing the 70,000 sqm Mega Mall project in Bucharest which is due for completion next year.  In addition to shopping centers NEPI owns several office projects such as Floreasca Business Park and The Lakeview in Bucharest and City Business Centre in Timisoara.
NEPI was registered in 2007 in Isle of Man and is presently listed on the Johannesburg Stock Exchange the Bucharest Stock Exchange and the London Stock Exchange. The closing price on 21 November 2014 was EUR 7.99/share.
Simona Bazavan