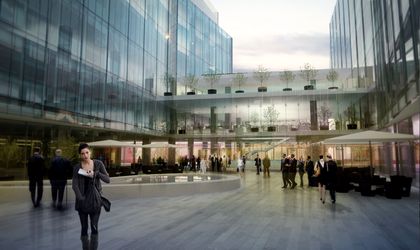 Works on the largest class A office project outside Bucharest, "The Office", will soon begin, New Europe Property Investments (NEPI) and Romanian businessman Ovidiu Sandor, the project's two developers have announced.
The two investors said they chose Cluj-Napoca for this project because the city continues to offer companies "interesting opportunities" but lacks office space infrastructure. Once construction begins, the first lease contracts will be signed with multinational IT, finance and engineering companies being the most interested potential tenants, announced the developers.
The project is located in downtown Cluj-Napoca and will have a total leasable area of 54,000 sqm. The first 19,000 sqm will be delivered in the first half of 2014. The development of this first phase will be financed with own funds, NEPI and Sandor said.
This is not the first partnership between the two. The businessman is the developer of the City Business Centre office project in Timisoara which he sold to NEPI in early 2012 for am estimated EUR 90 million.
Some of the projects investment fund NEPI owns on the Romanian market include Ploiesti Shopping City which was developed in partnership with Carrefour Property and was delivered in November last year, Pitesti Retail Park, Promenada Mall in Braila, Floreasca Business Park and Business Centre Timisoara.
Simona Bazavan