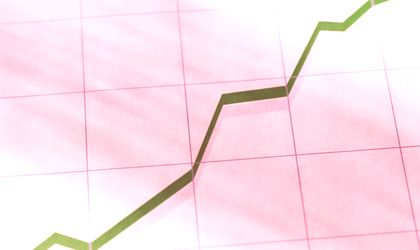 The National Bank on Romania (NBR) on Friday decided to maintain the key interest rate at 5.25 percent to anchor inflation expectations, which rose on higher global commodity prices and the weak local currency RON.
The NBR board left unchanged the existing levels of minimum reserve requirement ratios on both leu and foreign currency denominated liabilities of credit institutions.
"In our opinion, the reasons behind the decision were the worsening inflation outlook and the pressure on the domestic currency," noted BCR in a report, quoted by Hotnews newswire.
The inflation rate reached 5.33 percent in September, due to increasing food prices, which added to the adverse statistical base effects and the local currency depreciation, according to NBR. It estimates the inflation will return in the 2.5 percent band by the second half of 2013.
"The major risks associated with the new forecast relate to a potential increase in capital flow volatility, amid a possible deterioration of the external environment, entailing unfavorable consequences on emerging economies. The domestic electoral context in the period ahead can also overlap with these medium-term risks," noted the NBR.
Romania holds general elections on December 9. Romanians will elect a new president two years later.
The drought-induced agricultural production and the weak growth prospects of the global and European economies, lead to a relative slowdown of the local economy, says the NBR.
The government expects the local economy to grow by 1 percent of GDP this year. Authorities expect the economy to pick up next year and grow by 2.5 percent, sustained by EU funds.
Ovidiu Posirca