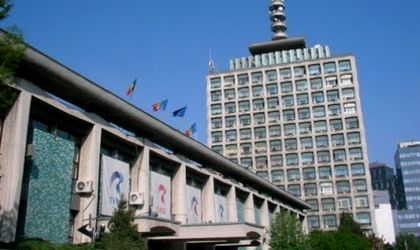 The National Television (TVR) administration board decided to revoke the activity cut it had established in July, without affecting the continued expenditure restraint plan, Agerpress informs.
The board had decided on July 28 to cut the working week from five to four days, which would have resulted in a 20 percent decrease in wages. Last week protests took place in the institution's courtyard, as employees were unsatisfied with the decisions.
The decision was revoked after TVR paid some of the outstanding debt to the state budget, a debt that led to the freezing of its bank accounts.
The National Tax Administration Agency (ANAF) had seized TVR's account for RON 10.3 million, its debt currently standing at RON 457 million.
TVR's board took several steps to limit expenditure: TVR News channel was closed; the News and Sports departments were merged; business travels were cut; up to 75 percent of the service contracts were dropped, alongside the fixed-term employment contracts, the payments of salaries cumulated with pensions; copyright contracts were slashed by 20 percent.
Staff expenditure were 15 percent smaller in 2014 against the previous year, and the production costs decreased by 24 percent for the TVR 1 channel and by 9 percent for TVR 2. At the end of 2014, TVR's total debts had dropped by over 11 percent year-on-year to RON 699.4 million. In 2014, the company's tax debt decreased by 12 percent to RON 449 million, when around 30 percent of the incomes from the TV fee paid by Romanian households and companies went to the state budget.
Natalia Martian