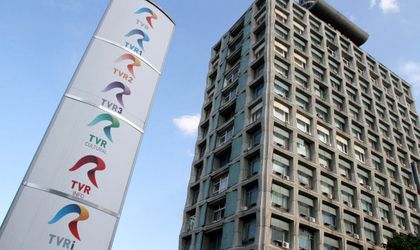 During a meeting of the administration council of the national television (TVR), measures to mitigate the effects of blocked accounts by the National Agency for Fiscal Administration (ANAF) were decided, TVR transmits.
Among the measures are reducing the employees' work time from five to four days and consequently a reduction in salaries of about 20 percent. The work time would be reduced starting August 1 until December 2015, though sources are sceptic about the possibility of the measure being applied so soon.
Talks with the syndicates are expected to start soon, in order to decide on a plan for personnel restructuring, though a number has not yet been established.
Other measures mentioned are "decreasing up to 70-75 percent of the amount related to service contracts, determined employment period and accumulation of salaries and pensions", "20 percent reduction in the monthly average of copyright and related rights", "non-involvement in production of shows that generate large costs", "reducing current expenses", "attracting funding and service participation for the development of editorial projects," "re-negotiation of commercial contracts".
These amendments come to complete last week's decisions of closing TVR News – its content would be covered by the other TVR channels – and consolidating the news department with the sports news one, in order to reduce management positions.
ANAF has seized TVR's accounts last week, in an attempt to recover debts totalling over RON 450 million (EUR 102.1 million).
This was the first step in following actions of seizure "for all large taxpayers that hold debts to state budgets", ANAF said.