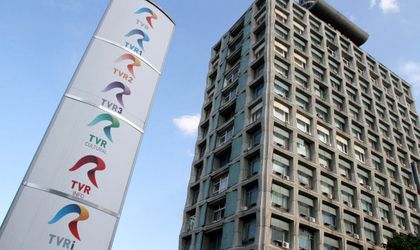 Some 200 employees of the national television (TVR) gathered in the courtyard of the institution, in protest against the decision of the board to reduce their working time and, by extension, their salaries, according to Mediafax.
Sources say it was a spontaneous gathering, employees congregating in the courtyard of TVR on Friday around 11:45. The action took place as another meeting between the administration panel and the CEO was due to happen. Similar protests were held Wednesday and Thursday in the television yard.
The television employees are worried about the decisions made Tuesday by the council of administration, which provide for reduced working time of employees of the institution from 5 to 4 days a week and, consequently, reducing their wages by about 20 percent. They are also planning to start talks with unions for collective redundancies.
On Thursday, July 30, TVR had announced that the National Agency for Fiscal Administration (ANAF) had stopped the seizure procedure on its account, as the television had paid the due sum.
"The seizure was determined by ANAF at RON 10.3 million. The full amount has been paid, proof of payment was submitted to the ANAF Enforcement Office, in order to unlock the operational accounts," showed a TVR press release.
ANAF had blocked the national television's operating accounts due to outstanding debts to the state budget amounting to about RON 457 million.
Natalia Martian