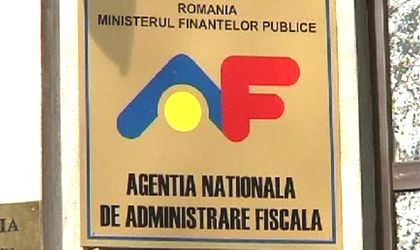 The National Fiscal Administration Agency (ANAF) hast started the seizure of the Romanian Television (TVR) and Bucharest transport company (RATB) accounts, announced the authority.
This was the first step in following actions of seizure "for all large taxpayers that hold debts to state budgets", the agency said.
According to Mediafax, this situation, which could lead to the blocking of the activity of the public television, is to be analyzed in Tuesday's meeting of TVR's Council of Administration.
The Romanian Television company ended 2014 with a loss of RON 81.5 million (EUR 18.5 million), while posting a turnover of RON 544.2 million (EUR 123.4 million) and total expenses of RON 625.8 million (EUR 141.8 million), according to figures provided in April by representatives of the institution.
TVR's total debts amounted to RON 700 million (EUR 158.6 million), of which RON 450 million are owed to the state budget.
RATB presented debts of RON 224 million (EUR 50.7 million), of which RON 148 million are interest and penalties at the end of 2014, according to data from ANAF.
Updates to the story here and here.
Natalia Martian