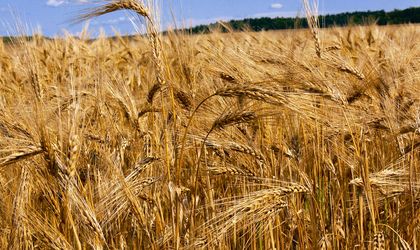 Farmers with small and medium businesses will have new projects at their disposal in the National Rural Development Program (PNDR) 2014 – 2020 and those who will integrate their production will receive bonus points at the evaluation of their business, Daniel Constantin said on Sunday.
"The new PNDR is a much simpler program than PNDR 2007 – 2013. We will introduce a public acquisition system for the people active in the private field, very simplified compared to what we've employed so far and we will try to solve one of Romania's structural problems in agriculture namely that we don't want to export only resources, but processed foods. In this sense, on of the PNDR principles is the extra points for the farmers that integrate their production. Small and medium farmers can have customized projects made by the ministry, so they won't need to spend money on consultancy", Daniel Constantin said.
The new plan will contain 14 measures and all of them will have specific sessions for submitting projects with a monthly or quarterly evaluation.
"A novelty brought by PNDR is that we will have continuous periods with open submissions on all the 14 measures in the program, with a monthly or quarterly evaluation. Att he same time, we want to solve problems within the irrigation system because it turns out, after we've researched the matter in the country, the EUR 370 million we have allotted for this sector is enough to solve its problems", the minister added.
The new program will also provide financing for forests, worth EUR 105 million. The Ministry of  Agriculture supports the development of the Danube Delta region, where projects will receive extra points, with the exception of those in the Delta Biosphere.
"That is where we need to reward compensation more than exploitation, but around the Delta, in the terrace area, agricultural activities will be encouraged with extra points on all measures in the PNDR", Constantin said.
The first measure, "Investments in Agricultural Exploitation", will be initiated in may and has a budget of EUR 150 million.