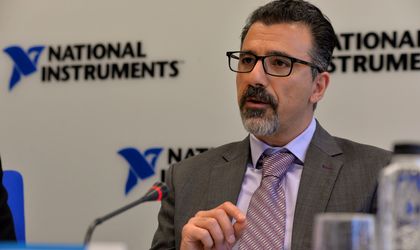 National Instruments, provider of hardware and software solutions in the field of engineering and research, has inaugurated the new headquarters of its research & development center in Cluj-Napoca, in The Office building.
Apart from research in the embedded software field, the new space which covers over 1,800 square meters, will host the sales and customer service activities both for the public sector and in other fields such as education, advanced research, automotive, aerospace, electronics, industrial automation or energy.
The National R&D center in Cluj-Napoca was inaugurated by National Instruments in 2005 under the management of Horia Hedesiu, branch manager of the center and teacher in the Technical University in Cluj-Napoca.
At global level, National Instruments has R&D research centers in the USA, Germany, India, China, Canada, Hungary, Denmark and Malaysia.
"The center in Cluj-Napoca is important to us at the level of the group, this is why we decided to expand it and we are permanently looking to hire new specialists, because here we can find a high education level in the field of engineering and great potential among students in relevant faculties, while the commitment of universities in Romania as far as the development is concerned is in line with our mission to speed up innovation in this field," according to Omid Sojoodi (in picture), director of LabVIEW FPGA and Real-Time.
Over the past 10 years, the National Instruments center in Romania contributed to the development of numerous products. then company saw its revenues increase over the past quarter of 2014, due to platforms such as  LabVIEW, PXI, RF and CompactRIO.
Every year, National Instruments invests at least 16 percent of the revenues into research and development.
We have found very talented people in Romania and we have built together the Research & Development Center in Cluj-Napoca. We have made the commitment of growing in the region and this expansion, together with the investments we have made, are a confirmation of the trust we have in Romania, said Sojoodi.
National Instruments has global revenues of USD 1.24 billion in 2014, up 6 percent compared to the previous year.
Otilia Haraga