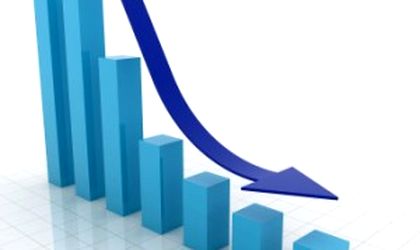 The National Bank of Romania (BNR) revised the annual inflation rate downwards, at -0.3 percent in 2015 and at 0.7 percent by the end of next year, Mugur Isarescu, BNR governor announced.
This new projection brings the values down by 0.5 percentage points and 1.2 points respectively, against the previous projection. This will bring the inflation inside the target band in the first quarter of 2017.
The baseline scenario conducted by the central bank took into account the information available on July 15, before the President sent the Fiscal Code back to the Parliament for reassesment. At the time, Isarescu said President Iohannis took the correct course of action and that the fiscal measures in their current form would have major impact on our economy.
Acting president of PSD, Liviu Dragnea, said that the coalition will convene an extraordinary session to review the Fiscal Code between 24 -26 August, and that the Minister of Finance would undertake an analysis to show the Code's sustainability.
"Consumer prices index annual inflation rate is anticipated at negative values ​​until May 2016, it will then return to positive but low values by the end of 2016, and will return to the target range within the first quarter of 2017. In most of the forecast horizon, inflation rate will be marked by successive reductions in the VAT rate," said Isarescu.
Risks to the projection are generated by the developments in the external environment, uncertainties in internal economic policy for the next period caused by the debate around the Fiscal Code and relations with international financial institutions.
Earlier this week, IMF has also warned on the important task ahead, showing that Romania has made progress in recent years in terms of improving public finances but the new Fiscal Code could jeopardize these achievements and lead to an increase of the budget deficit to at least 3 percent of GDP in 2016.
Natalia Martian