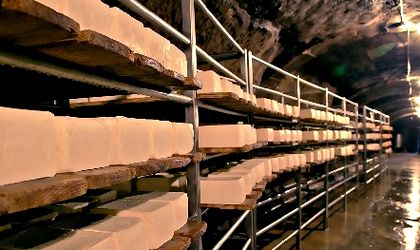 FrieslandCampina, the majority shareholder of Romanian dairy producer Napolact, has decided to close down its factory in Taga, Cluj county, where it produced Nasal cheese, a traditional Romanian product. The factory employed 12 people.
FrieslandCampina took the decision to close the factory following "Romanian consumers' low interest in traditional cheese varieties" which in turn led to poor sales.
"Sold volumes have been continuously declining and production followed suit despite the fact that the company has made very large investments in promotion campaigns for the Taga product line,"  FrieslandCampina representatives said.
Should consumption pick up, production at Taga will be resumed, they added.
Emil Sabau, vice mayor or Taga said following the factory's close down the Nasal cheese brand which will disappear. "It is a pity that nobody steps in to save this brand which is known worldwide. At Taga the cheese is produced inside a cave where a unique bacteria can be found which gives the cheese its specific flavor," he told Mediafax.
Simona Bazavan