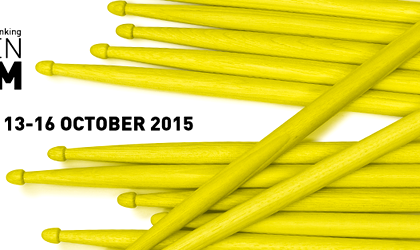 MSLGroup CEE is responsible of managing the communication for 2015 Golden Drum festival, as it joined forces with the organizers of the event and became festival's exclusive PR partner. The 22nd edition of Golden Drum, organized by Slovenian Advertising Chamber, is scheduled to take place on October 13 – 16 at Grand Hotel Bernardin in Portorož. 
MSLGroup and Golden Drum will work together, simultaneously, on 3 markets in Europe and Russia in order to promote the festival and to co-create the success story of the competition. Sebastian Hejnowski, CEO MSLGroup CEE, is convinced this cooperation will generate very good results, as MSL is a strong player in the region and Golden Drum is the festival of choice in Central and East European area. 
"Over the years, the festival promoted proudly the Genius Loci concept, and we desire that will inspire all our communication specialists in 37 markets where we are active. That is why our partnership with MSLGroup is very valuable as we invest and believe both of us in local excellence based on global good practices. We are happy to welcome in our Golden Drum family Sebastian Hejnowski, CEO MSLGroup Poland, and Tomasz Pawlikowski, CEO for CEE and CIS Publicis WorldWide ." said Marja Feldin, managing director of  Golden Drum.
The Golden Drum Competition and Awards are open to all agencies, advertisers, clients, design or production houses, TV broadcasting or media companies and others involved in the creation or production of marketing communications, registered in the following countries from New Europe:  Albania, Armenia, Austria, Azerbaijan, Belarus, Bosnia and Herzegovina, Bulgaria, Croatia, Czech Republic, Cyprus, Estonia, Finland, Georgia, Greece, Hungary, Israel, Kazakhstan, Kosovo, Kyrgyzstan, Latvia, Lebanon, Lithuania, Macedonia, Malta, Moldova, Montenegro, Poland, Romania, Russia, Serbia, Slovakia, Slovenia, Tajikistan, Turkey, Turkmenistan, Ukraine and Uzbekistan.
Golden Drum Competition is divided in two sections named Single Channel, for entries that excel in the most creative and efficient use of a single communication channel and Multi Channel, for entries that promote creative use and integration of more than one communication channel. Both sections will be judged by two International Juries, featuring top industry professionals.
 Romanita Oprea