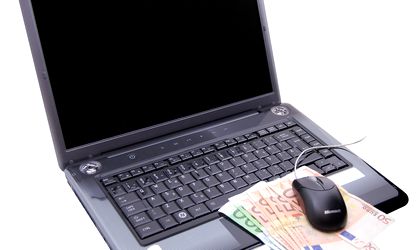 Most Romanian online shoppers (26 percent) shop online once every three months, while 21 percent shop once every six months, according to a press release carried out by the company Exact Cercetare & Consultanta.
Those who shop once every three months are aged between 40 and 60 years old and have a high social and educational status. Romanians who shop once every six months are youngsters between 18 and 29 years old, with a lower social status.
Only 16 percent of Romanians shop online monthly. Online shoppers in this age category are aged between 30 and 39 years old, and are highly educated and have a good social position.
Over half of online shoppers who buy online once every three months (55 percent) acquired electronic products and home appliances, 45 percent bought clothes and shoewear, 39 percent bought perfumes and cosmetic products, 27 percent bought books and CDs, and 17 percent bought toys or games, 8 percent bought products for home care and 7 percent bought food products.
Electronics and home appliances are preferred usually by men aged between 40 and 60, with lower or medium education level. On the other hand, women buy clothes and shoes, especially those who are highly educated and are aged between 18 and 29. Women in this age category, as well as those between 40 and 60 are also the main buyers of perfumes and cosmetic products.
In the case of CDs and books, the main buyers are highly educated people with a favorable social status aged between 40 and 60 years old.
"For toys and children's games, the age category 30-39 years old stands out, but there are no differences between shoppers when it comes to sex, social status or education level . Food and home care products, these are acquired online mainly by people with low social status," said Ioana Bogus, client service manager at Exact Cercetare si Consultanță.
Otilia Haraga