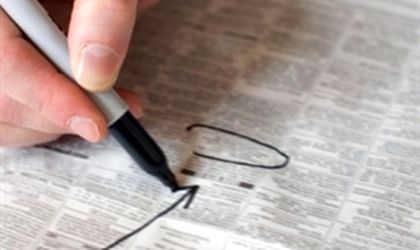 The number of open positions available on BestJobs online recruitment site has reached 4,500 in mid-September. Most jobs are in IT and sales. Approximately 45 percent of the total jobs available can be found in Bucharest, Cluj, Timisoara and Iasi. The IT/telecom sector has 600 open positions, followed by sales with 500 open positions, and finance jobs with 250 open positions.
In Cluj and Timisoara there are over 500 jobs in IT/telecom, sales and engineering.
Thus, in Cluj, there are 85,000 people registered on BestJobs, most of them looking for a job in sales, financing or engineering. In Timisoara there are 100,000 people registered on the BestJobs platform who are looking for a job as workers or technicians.
In Iasi, there are 330 open positions, 35 percent of them are in telecom and IT. In total, there are 91,000 candidates on BestJobs, mostly looking for jobs in sales, engineering and IT/telecom.
IT/telecom and sales are also the most sought-for open positions abroad. However, the services sector is gaining ground, as more and more staff is wanted in the HoReCa industry in Germany, France, United Arab Emirates and Italy.
Otilia Haraga