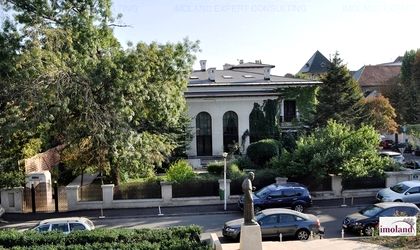 The average rent for a villa in Bucharest surpasses EUR 20,000 per month while outside the capital the level does not go beyond EUR 5,000/month, according to data from real estate online platform Imobiliare.ro. The ranking includes both historical properties and more recently build villas.
The most expensive villa available for rent in Bucharest costs EUR 27,000/month (asking price). It is located downtown in the Aviatorilor area and it covers some 1,470 sqm (carpet area). It is a five-story villa that also includes two levels below ground level. It was built during the interwar period but it underwent a refurbishment process in 2013, according to data from Imobiliare.ro.
For a similar property located in the Romana Square the owners hope to cash in a rent of EUR 25,000/month. It is a historical villa built in 1865 and renovated in 2009 which features 29 rooms and has a carpet are of 1,125 sqm. For a lower budget of EUR 20,000/month prospective tenants can rent a 1,200 sqm villa in the another high-end area of Bucharest, the Dorobanti neighborhood (pictured).
Outside the capital, the asking rent for similar properties drops significantly and does not surpass EUR 5,000/month. In Cluj-Napoca this represents the asking rent level for a 420 sqm villa located downtown while in the Black Sea city of Constanta this gets the prospective tenant a 575 sqm Baroque villa with a sea view and located close to the Constanta Casino. In Timisoara and Brasov the highest asking rent levels drop to EUR 3,000/month and EUR 2,900, respectively.
Simona Bazavan