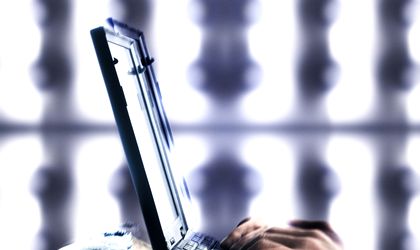 Recent data from the European Union shows that nearly 50 percent of the European population has insufficient digital skills for the current working demands. However, Romania's situation is much worse, according to the Digital Agenda Scoreboard, that evaluated the progress established in the Digital Agenda for Europe, mentioned in a press release by ECDL Romania.
While demand for IT&C specialists is higher than ever, and the demand and employment for digitally skilled labor force has soared by 2 million workplaces since the year 2000, the growth of these workplaces is seven times more rapid than the the labor force occupancy at general, according to the European Commission.
The number of people who are using the internet at least once a week in the EU has increased from 60 percent of the EU population to 72 percent, starting with 2010. Romania has posted some progress, but if at European level, only 20 percent of the population has never used the internet, in Romania computer illiteracy is double (42 percent).
While in Europe, 39 percent of employees and potential employees have insufficient digital skills, and 14 percent have no digital skills at all, in Romania 83 percent of the labor force has insufficient digital skills and 41 percent are digitally illiterate.
In the EU, half of the population has purchased online and used e-governing services, but in Romania only 8.3 percent have made online acquisitions and only 5 percent have used e-governing to interact with the public administration.
The EU citizens and organizations are spending more time online and making more online acquisitions, and their digital competencies have improved. However, there are still problems to be solved as far as internet connectivity is concerned, especially in rural areas.
 Otilia Haraga