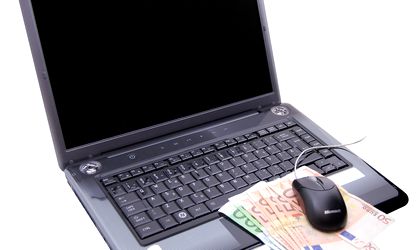 Approximately 86.2 percent of the Romanian internet users in the urban environment have made online shopping, while the largest majority of them (80.6 percent) have acquired products only from local online stores, 1.2 percent have ordered only from online stores abroad while 18.2 percent have shopped both from local and foreign online stores, according to a survey carried out by Mednet Marketing Research Center between September 17-24 on 710 people aged between 18 and 55.

Internet users in urban areas who have not shopped online so far are above 49 years old, and have a family net revenues below RON 1,000.
Of urban netizens who buy online, 13.9 percent shop online at least once a month, 30.3 percent shop online at least once every three months, 20.6 percent at least once every 6 months and 23.6 percent shop online even more seldom.
About 35.8 percent of online buyers said they have bought something online over the past month.
The most used method to acquire products is payment upon delivery, used by 70.9 percent of respondents while 25.1 percent opt for payment via debit or credit card, and 3.3 percent use Paypal.
IT products are the most purchased online, by 44.3 percent of the population, followed by electronic products, bought by 41.5 percent of the population, clothing items bought by 35.4 percent and books, CDs, DVDs bought by 34.6 percent.
Otilia Haraga