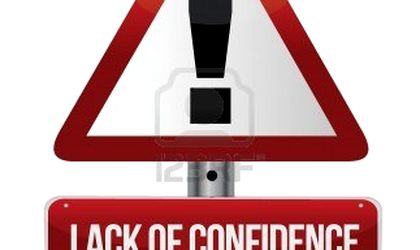 More than 70 percent of Romanians believe their voice in the European Union does not count, which is in line with the European average, according to the Standard Eurobarometer 79 survey, which was carried out between May 10 and May 26 in 34 countries or territories.
Thus, more than two-thirds of Europeans say that their voice does not count in the EU, which is a 3 percent increase, taking this score to its highest level since autumn 2004 when the question was first asked.
This proportion has increased almost continuously since spring 2009, from 53 percent up to 67 percent. Slightly more than a quarter of respondents, 28 percent, agree that their voice counts in the EU.
In 24 EU member states, absolute majorities of respondents disagree that their voice counts in the EU. This opinion is most widespread among 89 percent of the Greeks, 89 percent of the Cyprus population, but is also very common among 81 percent of the Portuguese, 78 percent of Italians and 77 percent of the Spanish population. These five countries in the south of the EU are joined by the Czech Republic, where 81 percent of citizens say their voice in the EU does not count, and by Estonia, where 77 percent believe this.
Only in three countries, majorities of the population consider that their voice does count in the EU. These are Denmark, standing at 56 percent, Croatia, with 48 percent and Malta with 45 percent.
However, most respondents in 19 EU member states are optimistic about the future of the EU, especially in Denmark, among 72 percent of its inhabitants, Estonia, among 64 percent of them, Lithuania, among 64 percent of inhabitants, Malta and Poland, among 63 percent of their inhabitants.
At the other end of the scale, majorities are pessimistic in nine countries, in particular in Portugal (for 67 percent of respondents), Cyprus (for 69 percent of respondents) and Greece (for 69 percent of respondents).
Romania, together with Ireland, Italy and France, is one of the countries where citizens see their country's economic situation in a negative light. Only 10 percent of respondents believe that Romania's economic situation is good.
The economic situation, rising prices and inflation are the main concerns of the Romanians who participated in the survey. At European level, unemployment is now the most frequently mentioned issue in 21 EU member states.
Although the economic situation is still seen by Europeans as the most important issue facing the EU, with 48 percent of respondents expressing concern over this, it has nevertheless registered a 5-point fall since autumn 2012. Meanwhile, unemployment has moved in the opposite direction and has registered a 2 point increase up to 38 percent.
Otilia Haraga