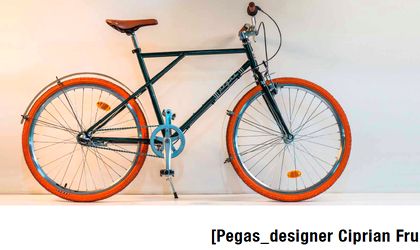 17 countries will be represented by more than 250 companies at the 39th edition of the Bucharest International Technical Fair, which will be held simultaneously with ExpoEnergie – EEE International Fair for Renewable and Conventional Energy, Equipment and Technologies for Oil and Natural Gas.
On a surface of almost 10,000 sqm, companies from Romania, Austria, Belgium, Bulgaria, South Korea, France, Germany, Greece, Israel, Italy, Japan, UK, the Netherlands, Poland, Slovakia, Turkey and Hungary will exhibit, presenting new technologies such as the laser technologies that allow the creation of most cutting geometries, regardless of complexity, multifunction industrial machinery, innovative products for non-contact object recognition or filtration, separation and purification products and solutions.
Another novelty of this year's edition is represented by the participation of Japan with a collective stand for the first time in the past 10 years. This stand will present solutions and equipment for water treatment and also for the modernization of the water pipeline infrastructure. JETRO, the Japan External Trade Organization, will held a workshop about the topic.
Romanian designers' corner
This edition, the design sector will have a separate spot. During the event, the visitors will be able to see products made by successful Romanian industrial designers, renown both at home and abroad.
Bike Pegasus (in picture), which image was recently refreshed by Romanian designer Frunzeanu Ciprian, 3D printed iPhone casings designed by Irina Alexandru, saline inhaler made ​​by designer Mihnea Ghildus, modern headphones made by Antonio Meze are just some of the large industrial production items brought to public attention at the fair.  In gallery are photos of the objects that can be found in the Romanian designers' corner at the Bucharest International Technical Fair.
The two fairs start on October 16 until October 20, from 10.00 to 18.00. The events take place at Romexpo.
Photo courtesy of Bucharest Design Center
Oana Vasiliu