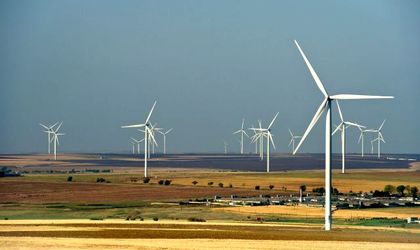 Monsson Group announced it would be taking apart the wind turbines from CEE Targusor, following a decision taken with project partners.
The park in Constanta county, having a capacity of 27 MW, has become "unfeasible in financial terms", according to representatives, leading to this decision.
The statement says the major changes in renewable energy law in our country has led to the project no longer working within the economic parameters initially estimated and to an "undesirable premiere in Romania", the taking apart of the first wind turbines in the country due to unfavourable economic climate.
"Monsson Group is currently analysing the decision to redirect capital investments in other EU countries and beyond.
Specifically, following the decision of the EEC Targusor, Monsson Group will remove the wind turbines, but will keep the wind farm and substation infrastructure intact, a decision about the future of this investment due to be made in a few months. The wind farm at Targusor has a total capacity of 27 MW, was installed in 2012 but was never put into operation amid unfavourable legislative framework in this field of investments."
Monsson Group has invested over EUR 200 million in the construction and operation of wind farms and photovoltaic parks in Romania. Currently, Monsson Group has operations in 20 countries on four continents.
Part of the group, Wind Power Energy is a company based on development and implementation of wind farms.
Wind Power Energy had in 2011 over 113 active clients and over 35 active partners. WPE is the leading Romanian consultancy company working with over 75 percent of the wind industry companies in Romania.
WPE has designed over 5,000 MW of wind energy project in the last 5 years, including Europe's largest onshore wind farm, developed by CWP & Monsson and owned by CEZ Group.
Established in 1997, Monsson Group has focused on renewable energy since 2004 and became a major wind farm developer country wide with more than 2,400 MW projects in its portfolio. Monsson Group performs a wide range of services for wind farms comprising development, construction, operation, maintenance, service and electricity trading.
Group overview
– Family owned business
– Core activity: renewable energy
– Strong focus on wind energy since 2004
– Development, construction and operation of wind farms
– Wind portfolio developed or under development: more than 2.4 GW
– Grid approval secured for more than 1700 MW
– Developed the largest onshore wind farm in the world outside USA
– 1 MW solar farm fully developed
– Highly skilled staff of over 500 employees
Natalia Martian