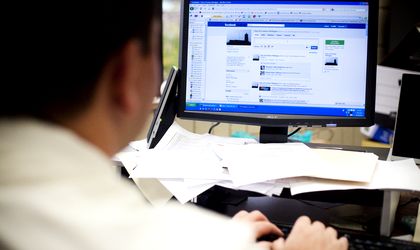 The European Court of Human Rights has ruled that a private company dismissing one of its employees for using the company's internet for personal purposes during working hours did not constitute a violation of Article 8 of the European Convention on Human Rights, according to a CEDO press release.
The CEDO case concerned a Romanian citizen who was dismissed by "his employer, a private company, for having used the company's Internet for personal purposes during working hours in breach of internal regulations", says CEDO. Bogdan Barbulesc, the employee in question, challenged the company's decision on the basis that it went against his "right to respect for private and family life, the home and correspondence", as detailed by the abovementioned Article 8, states the CEDO press release.
Ultimately, the European court declared that "it did not find it unreasonable that an employer would want to verify that employees were completing their professional tasks during working hours and noted that the employer had accessed Mr Barbulescu's account in the belief that it contained client-related communications", according to the press release.
One way that employers can use to monitor and verify their employees' use of company computers is through specific aps, such as Enigma 365, developed by Nexus Electronics, a Romanian company, and launched in 2015. "It's absolutely normal to want to know what the person you are paying is doing as long as they're in the office", says Florin Subtirica, COO at Nexus Electronics.
According to Nexus Electronics, Romanian company managers so far prefer the standard monitoring package offered by Enigma 365, which "doesn't offer the ability to monitor key strokes or make screenshots, but that allows recording conversations, passwords or other personal information", but makes it optional to add these functions for those companies "who need a more firm control over the activities conducted on company computers".
Subtirica claims that the aim of companies is not to invade their employees' private lives, "but they want to know that the companies' resources are being efficiently utilized, that people are dedicated to their work and that they have a performance-orientated attitude".
On the other side of things, however, finding out that one's computer activity will be monitored tends to lead to "suspicious" employees, claims the press release from Nexus Electronics. "It's true that we need a little freedom during work hours, but at the same time it is true that, when the company's time is being wasted, there will be negative effects such as a fall in the quality of the product, of profit and of the company's competitiveness on the market", maintains the Nexus Electronics press release.
The Enigma 365 app works by registering each webpage and application opened on a company computer and then it generates productivity reports based on tags made by an administrator (productive, unproductive and neutral), according to Nexus Electronics.
Andreea Tint