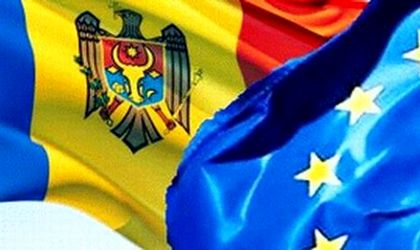 The president of the European Council on Tuesday invited Moldova to sign an association agreement with the European Union on June 27, saying the 28-nation bloc would help defend the former Soviet republic from threats by Russia which opposes the EU's eastward expansion.
Herman Van Rompuy said Moldova was "a European country and a key player called to restore peace and stability in this part of Europe," after meeting Prime Minister Iurie Leanca.
Van Rompuy said the EU would help Moldova resist Russia's political and economical pressures such as offering it a market for its wines and deal with potential restrictions for Moldovan migrants.
The EU official praised the pro-European government for reforms but said the country still has a long way to go in terms of fighting corruption and improving the business environment.
Earlier, President Nicolae Timofti insisted his country would exercise its "sovereign right" and sign the agreement despite external political and economic pressures.