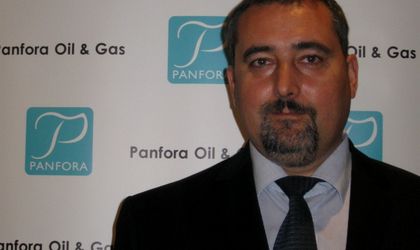 Hungary's MOL Group, the oil and gas company, has allotted USD 38 million for local investments in the exploration and production field and has started seeking conventional hydrocarbon resources in Western Romania, in the Ex-6 Curtici block.
The exploration will be carried out by Panfora Oil & Gas, the upstream arm of MOL Group, which is active in Romania.
"The concession agreement signed with the National Agency for Mineral Resources (ANRM) has been ratified by the Romanian Government last December, and Panfora Oil & Gas is the holder of this agreement. The investment budget for 2013 has been planned to USD 38 million, depending of the ratification of the other two perimeters concessioned by MOL Group in Western Romania," said Gabor Zelei, managing director of Panfora Oil & Gas.
MOL and Expert Petroleum successfully bid for three perimeters located close to the Hungarian border, in July 2010. At present, the Hungarian company is waiting for the ratification of the Ex-5 Adea and Ex-1 Voivozi concessions.
Panfora has started the geophysical measurements on the Curtici block, which should last roughly 100 days. The company aims to complete a 3D survey of the block that spans 550 square kilometers.
Ovidiu Posirca