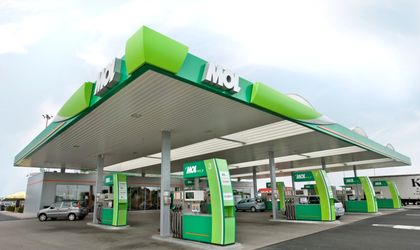 MOL Romania, the local subsidiary of Hungarian oil group MOL, registered a turnover of nearly EUR979 million in 2013, up 5.1 percent from EUR 931 million a year before, due to higher sales volumes. Last year MOL Romania recorded a total sales volume of 503,000 tons, up 7 percent from 469,000 tons in 2012, according to data provided by the company.
Diesel fuel sales are up 8 percent on the year and represented 365,000 tons. Mol Romania sold a total of 133,000 tons of gasoline, up 6 percent on year.
"We've obtained sales results abovt the market average in the last few years. We have announced 8 new gas stations and since the beginning of the year we have opened another 4. Our retail network is up to 147 station. We wil continue to expand and invest in downstream operations, including the development of our logisitics chain", according to the company.
Between 1996 and 2013, Mol invested USD 400 million in Romania and this year the investments will total EUR 10 million, intended especially for expanding and consolidation the gas station network.