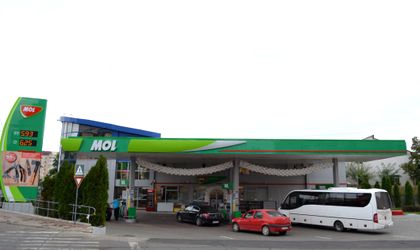 Total fuel sales (in volume, including LPG and lubricants) of MOL Romania increased by 7 percent in the first quarter of 2015 to 121 kilotonnes, from 113 kilotonnes in the first three months of the previous year, supported by the gas station network's expansion, according to information released by MOL Group in the quarterly report submitted to the capital market.
Diesel sales held the largest share, amounting to 87 kilotonnes, up 5 percent compared to the January-March 2014 period, while gasoline sales increased by 7 percent to 31 kilotonnes.
MOL Group's retail sales volume went up 8 percent in the first quarter to 808 kilotonnes.
Following Eni Romania's takeover, MOL Romania's distribution network reached 200 filling stations.
MOL Group announced on Friday its 2015 first quarter financial results. Clean CCS-based EBITDA was 47 percent higher against the previous year. Downstream division delivered its strongest ever first quarter result, despite the regular seasonality of lower oil fuel demand in the first quarter. Average daily hydrocarbon production reached 103 thousand barrels of oil equivalent per day, a 4.1 percent growth compared to Q1 2014.
Staff