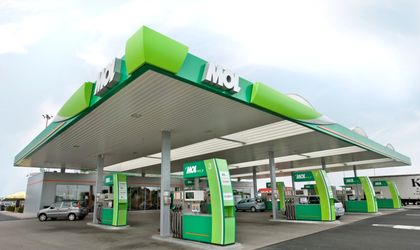 MOL Romania, part of Hungarian group MOL, sold 503,000 tons of fuel, lubricants and liquified petroleum gas in Romania in 2013, 7 percent more than in 2012.
"Total fuel sales (including GPL and lubricants) increased by 7 percent in 2013, from 469 kilotons to 503 kilotons, sustained through the expansion of our gas station network", according to the company's general director, Kinga Daradics.
A predominant increase was registered for diesel fuel: MOL sold 365 kilotons, an 8 percent increase compared to 2012. On the other hand, gasoline sales are up 6 percent, to 133 kilotons.
In Q4, MOL Romania's retail sales increased by 7 percent compared to Q4 2012, to 130 kilotons. Diesel fuel registered sales of 94 kilotons in Q4 2013 (up 7 percent), while gasoline had sales of 34 kilotons (up 6 percent).
MOL Romania's network currently includes 147 gas stations and it should break the 150 barrier, this year according to Daradics.
"We're targeting a market share of 15 percent by 2015. We'll have more than 150 stations by the end of the year. We've invested more than our obtained profit in the last few years and this tendency will maintain", the director explained.