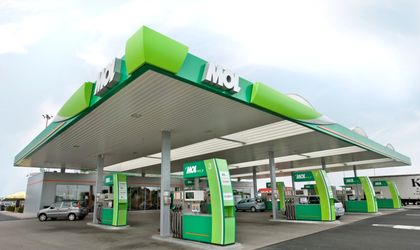 MOL Romania invested over EUR 6.1 million in 7 new gas stations, expanding its national network to 154 units. The new stations are located in counties Constanta, Ilfov, Suceava, Timis, Hunedoara, Iasi and Bihor.
"We are determined to continue our investment strategy, depending on opportunities available on the market, to extend our presence and to offer quality fuels to our local clients. Since the beginning of the year, we've opened 11 gas stations in Romania. Expanding into the country and the region is important for our clients who now have more access to the same international network", according to Kinga Daradics, CEO & Country Chairman for MOL Romania.
MOL operates over 1,700 gas stations in Central and Eastern Europe. In May, MOL bought 208 gas stations from Italian group Eni, reaching a distribution network of 2,000 gas stations in 11 countries.
MOL Romania, the local subsidiary of Hungarian oil group MOL, registered a turnover of nearly EUR979 million in 2013, up 5.1 percent from EUR 931 million a year before, due to higher sales volumes. Last year MOL Romania recorded a total sales volume of 503,000 tons, up 7 percent from 469,000 tons in 2012, according to data provided by the company.
Diesel fuel sales are up 8 percent on the year and represented 365,000 tons. Mol Romania sold a total of 133,000 tons of gasoline, up 6 percent on year.