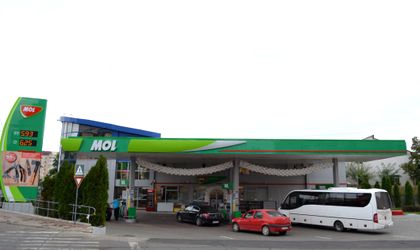 MOL Romania, part of Hungary's MOL Group, invested EUR 3 million in three new filling stations, in a bid to increase the distribution chain, taking its total retail network to 141 stations.
The new stations are located in Floresti (Cluj County), the city of Iasi and Calinesti (Arges County).
"We invested almost 3 million euros in total in the new filling stations, which will serve customers in 3 different regions of Romania. We further strengthen our retail presence in the country, in our drive to pursue the growth strategy we have set out for the medium to long term. In addition, we continue to enlarge our top quality supply towards our clients and partners", stated Kinga Daradics, MOL Romania CEO and Country Chairman.
The Floresti stations is the 11th that the company operates in Cluj County, being located on the E60 European road, a major transit route. The 3,300 sqm stations is designed to serve traffic from Cluj-Napoca to Oradea and the Transylvania highway. 
The Iasi-based station is the fourth in the county, serving both proximity customers and motorists in transit toward Vaslui or using the city's bypass.
Calinesti hosts the fourth MOL Romania filling station in Arges County, located on the National Road 7, used by vehicles in transit between Bucharest and Pitesti. It's the first filling station inaugurated under the new operating platform where the partner owns the filling station, the fuel and the shop merchandise, while MOL provides the brand, manages the fuel supply and controls the operation.
Aside from the retail network, MOL owns the concession rights for three blocks in Western Romania. One of the blocks has been ratified by all relevant authorities, allowing the company to start seeking oil and gas deposits.
Ovidiu Posirca