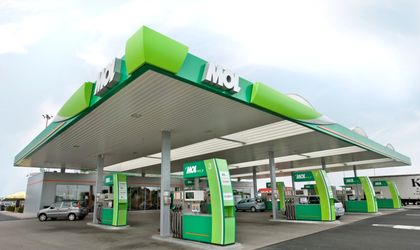 Hungarian oil and gas group MOL has bought 208 gas stations from Italian group Eni, reaching a distribution network of 2,000 gas stations in 11 countries.
"MOL group announced today the sales agreement with Eni for entities in the Czech Republic, Slovakia and Romania, including distribution networks for fuel (which presently function under the Agip brand). (…) Taking over the retail activity in the respective countries is also included in the agreement", according to a press release from the Hungarian Company.
Eni entered the Romanian market of fuel retail in 1995 and owns 42 gas stations in the country under the Agip brand. After taking over, MOL will operate a network of 189 units in Romania.
Finalising the agreement depends on certain pre-established conditions. MOL needs to obtain approval from the Hungarian Antitrust Authority.