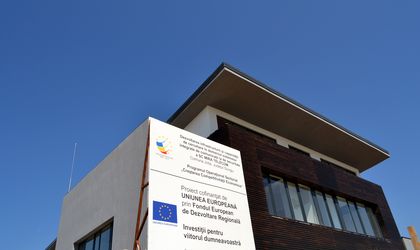 Mira Telecom has delivered the first stage of its research center development, located in Joita, Ilfov county.
The first stage of the center, dedicated to research in software, security, electronics, biophysics, biochemistry or quantum physics was delivered in August 2012, according to the initial delivery term.
The project, worth over EUR 2 million benefits from non- reimbursable financial assistance through the Sectoral Operational Programme "Increasing Economic Competitiveness," co-financed by the European Regional Development Fund, and will be developed in two stages by 2013.
"Through the new research structure, our team of researchers, including two permanent employees at the moment and 4-5 external collaborators, will turn into a real department within the company, with more than 22 permanent employees, 18 of which will be specialists with university degrees and experience in the field of research," said Stelian Ilie, the President of Mira Telecom.
The delivered building stretches over 720 sqm and the land plot on which the building was raised covers 9,000 sqm and is private property, according to the company's pres release.
The next step in the project implementation is the acquisition of equipment in the fields of electronics, quantum physics, physics, chemistry and informatics.
Within the research center, 5 new research labs will be operational: applicative development software lab, electronics research lab, quantum physics research lab, pluri-disciplinary research lab (electronics, biophysics, bio-chemistry) and trial lab equipped with hi-tech devices and equipment.
Mira Telecom is a company with 100 percent Romanian private capital, founded and led by group president Stelian Ilie. The company started with radio-communication equipment distribution and today provides security, IT and telecom solutions, backed by integrated service.
 Otilia Haraga