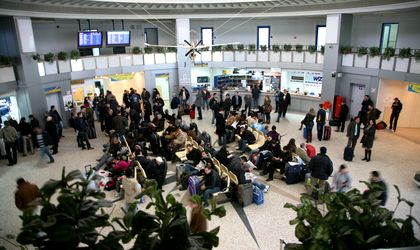 The Ministry of Transport fired the managing board for the National Company Airports Bucharest and named a new interim board, according to a press release from the Property Fund, a minor shareholder for the company that manages Bucharest's two airports. The Property claims that it has evidence that the General Shareholder Meeting took place without following the specific legislation.
Radu Merica (board president), Liviu Radu (general director), Marius Bodea, Bogdan Găurean and Adrian Cighi were replaced.
"Franklin Templeton Investment Management Limited UK Bucharest Branch is profoundly disappointed to acknowledge the decision taken today during the General Shareholder Meeting that took place at the Bucharest Airports National Company and that states that the entire Managing Board was fired and replaced with an interim board, which was selected without taking into account OUG 109/2011", according to the press release.
The change comes at a time when results are proving "very encouraging" for the company: profit is up 35.5 percent to RON 71.96 million and the passenger traffic "is giving signs of accelarating".
The Fund believes that such a sudden and serious change of leadership, outside of the fact that it doesn't follow legal requirements, may have a negative effect on the company's financial performance and on the Government's reliability.