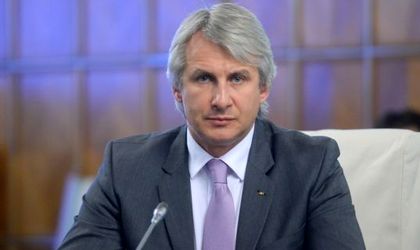 After the Budget Committee of the House of Deputies has decided that the VAT would be reduced from 24 percent to 19 percent after the start of 2016, the Ministry of Finances announced discussions to apply the cut earlier.
"The Budget Committee of the House of Deputies has unanimously approved the new tax code, which includes a reduced VAT quota of 19 percent starting January 1st, 2016. This is a certain thing. We are taking into consideration at the Ministry of Finances the possibility that this measure could be applied earlier than January 1st. This is to be determined during the next days at the ministry. Calculations must determine how much we can sustain and what term before January 2016 we can apply," said Eugen Teodorovici, the minister of finances.
He indicated that this measure would lead to an economical increase and that the budgetary impact would be RON 1.8 billion to one percentage point of VAT. The new tax code will bring some tax eliminations, such as the 7 eurocents excise duty for gasoline, the pole tax and other similar expenses.
The social insurance contribution measures have been delayed for the 2017-2018 fiscal code, in order to ensure a "prudent, step by step approach, as the economy starts to allow such measures to be introduced, in order to have the safety that they can be applied," Teodorovici added.
The proposals regarding the tax code and the fiscal procedure code will be entered on Wednesday for debate at the Chamber of Deputies, which is the decision making forum.
The European Commission is reluctant to endorse the plan, asking for a study on the effects and warning that the measure might adversely affect the sustainability of the fiscal situation.
"The recent technical missions have found signs of progress in Romania's economic policies, including on public finances. However, the new unilateral proposal to reduce VAT raises essential question marks and can have a negative impact on the sustainability of the fiscal situation Romania. The success of the central elements of the system must be maintained, and we recommend caution, we recommend an evaluation of the effects before making a decision of this kind," said Annika Breidthardt, spokesperson for the EU executive on the issue of jobs, economic growth and investment.
Natalia Martian