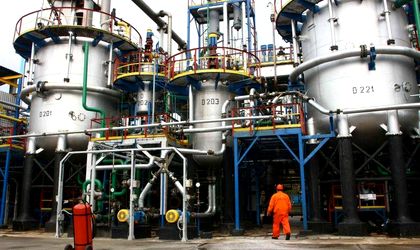 The Ministry of Energy will sell 26.69 percent of Rompetrol Rafinare shares at a minimum price of USD 200 million (EUR 177 million), the company's majority shareholder, KMG International, having pre-emption right on this share.
In this regard, the institution has developed a Government decision draft, launched for public debate.
The sale will be made by "conducting an auction procedure for granting the preference right to the company's majority shareholder", KMG International NV, for the acquisition of the entire stake, says the legislation act draft.
The state will have, after this operation, 18 percent of the company.
"The sale of shares will be made by auction, having the guarantee of a minimum purchase offer from KMG International NV, of USD 200 million. The bid will be conducted in the following stages: a competitive tender at an upward price compared to the offer price or to the Dutch auction, priced down from the offer price, unless it is offered the bid price," reads the note accompanying the Government decision draft as quoted by Mediafax.
According to the document, the Ministry of Energy will not be able to complete the sale of shares if the price of the award is lower than the equivalent of USD 200 million.
Rompetrol Rafinare is part of KMG International (former Rompetrol Group), owned by the national oil and gas company in Kazakhstan – KazMunayGas.
Staff