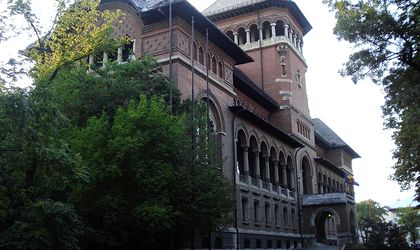 The Romanian Peasant Museum is set to undergo renovation works for which the Ministry of Culture has allotted a sum of RON 28.99 million (EUR 6.39 million), says Mediafax newswire. The money comes from a loan contracted by the Romanian government from the Council of Europe Development Bank and the work will be done by the Aedificia Carpati society.
A formal order by the Minister of Culture has been signed and construction works are set to start next week. Following that, "we will start the building reinforcing proceedings", said Virgil Nitulescu, interim director of the museum, according to Mediafax.
The renovation and restauration process will last for approximately 18 months for all three wings of the building, but exhibitions will become available "only six months after the end of renovations", stressed Nitulescu.
He added that, in order to facilitate the renovation process, the museum "has to relocate offices, deposits and a part of the permanent exhibitions". Given that work will start in the exhibition from the wing next to the Antipa Museum, the pieces it contains will be moved to storage after February 7, until which time the exhibition is still available for viewings, adds Mediafax.
The storage process will prove particularly difficult, as "the empty spaces available in the museum are very small" and also because "the pieces on display will be removed from the exhibition, taken to quarantine, after which they will be wrapped up and taken to storage", explained Nitulescu. Furthermore, "the pieces come from an aseptic environment and must reach a septic environment, and thus have to be very well preserved", he added.
During the weekend of 5-7 February, it will be possible to visit all of the museum's exhibitions free of charge, "as part of an anniversary event, which will be organized by the institution, for the museum's 26th anniversary" since its reestablishment in 1990, the representative announced.
Vlad Alexandrescu, the Romanian Minister of Culture, who has been in charge of the ministry from November 17, 2015, has recently revealed the plans of the ministry for this year, named the Strategy for Culture and National Patrimony.
Andreea Tint