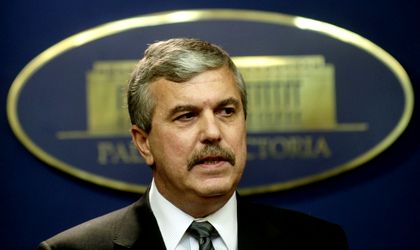 The Minister of Communications Dan Nica (in picture) has signed financing contracts in value of nearly RON 50 million for a total of 61 beneficiaries, which are public institutions, hospitals, foundations, small and medium enterprises.
Some of these IT&C projects had been submitted ever since December 2010 and were not opened until December 2012.
The financing will take place via the Intermediary Body for the Promotion of Information Society (OIPSI). OIPSI functions as a department within the Ministry of Communications and is intended to manage IT&C projects financed from structural funds.
Since December 15, 2012 until the present, 184 contracts in value of RON 162,442,036 were signed via OIPSI. The list of beneficiaries includes 19 hospitals in cities such as Brașov, Mures, Galati, Iasi, Bacau, Dolj, Gorj and Valcea.
The signing of the contracts will take place on a weekly basis, based on how rapidly the beneficiaries bring the necessary documents.
Out of 2,500 un-evaluated projects, the evaluation process for 1,870 of these will be completed before May 15th, 2013, with the help of companies, to which this service was outsourced. Until the end of May 2013, the evaluation of another 600 projects will be completed.
Currently, 300 reimbursement applications in total value of RON 173 million are outsourced, and this process should be finalized by the end of June.
In order to recover the delay and not to risk losing EU funds from the European Commission, the evaluation services were outsourced by OIPSI. The outsourcing contracts for the evaluation services began on February 15, 2013.
Otilia Haraga