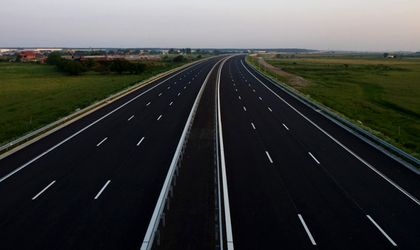 The Sibiu – Pitesti highway in Romania will be finalized in two stages, partially until 2017, and completely until 2019, said the Transport Minister Dan Sova. The segments connecting Sibiu to Boita and Pitesti to Curtea de Argeș and Rsmnicu Vslcea will be ready in 2017, the minister said, who emphasized that 'nothing has ever been done about this highway in Romania'.
"There was a feasibility study in 2008, which was rejected by the European Commission because it was badly done. We were the only people who moved things for this highway, more specifically it was just me," said Sova.
A EUR 28 million financing from the European Union will cover the feasibility study for the highway, which will be tendered in the next two to three weeks.
"The study will be realised in 12 months, we will upload it to SEAP in 2-3 weeks at the latest. We will start with Sibiu-Boita and Pitesti-Curtea de Arges -Ramnicu Valcea and it will be completed in two stages", Sova gave further indication. He also mentined that between Sibiu-Pitesti and Sibiu-Brasov there is no competition.
"Sibiu-Pitesit is financed through cohesion funds. Sibiu-Brasov is financed through regional development funds so they have completely different sources of financings, they don't overlap", Sova stressed.
There are 160 kilometers from Sibiu to Pitesti on the existing road, which passes through the mountains, and which narrows down on the long portion by the Olt river.
Previously, the minister said that the contract for the Sebes-Turda highway will be signed on May 10.