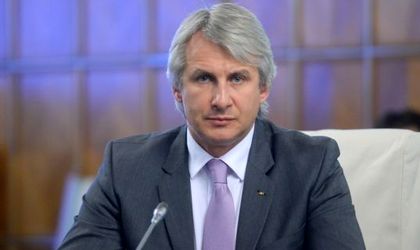 Minister of Finance Eugen Teodorovici stated on Wednesday that concerns surrounding the 4.3 percent inflation increase in January are natural and that he will address the topic during a meeting with governor of the National Bank of Romania (BNR) next week. 
In January Romania recorded the biggest inflation rate in the past years, up to 4.3 percent to 3.3 percent. "This type of increase, regardless whether we talk about inflation, ROBOR, currency exchange or many other, it is normal to cause concern," Teodorovici said.
"That is why, I will have a talk next week with the governor in order to see precisely how the two areas, the fiscal and monetary policies, and the way we can act together, because they are two complementary areas," the official added.
According to Teodorovici, the inflation rate is influenced by internal and external factors, including salary increases and the price of oil.
Moreover, the minister also expressed hope that, by the end of they year, the rate of inflation will drop.
The last time Romania's inflation rate exceeded 4 percent was in 2013.