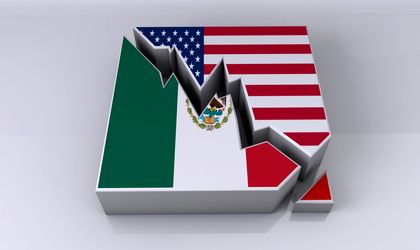 Mexico retaliates to US tariffs on steel and aluminum by introducing tariffs on American products ranging from steel to pork and bourbon on Tuesday, according to Reuters.
Mexico's response further raises trade tensions between the two neighboring countries and adds a new complication to efforts to renegotiate the North American Free Trade Agreement (NAFTA) between Canada, the United States and Mexico.
American pork producers, for whom Mexico is the largest export market, were dismayed by the move.
At the end of last week, Donald Trump removed an exemption to tariffs on imported steel and aluminum that his administration had granted to Mexico, Canada and the European Union.
The United States put a 25 percent tariff on steel imports and a 10 percent tariff on aluminum imports from the EU, Canada and Mexico since June 1.
In response, the European Commission will launch a case at the World Trade Organization against the new import tariffs imposed by US on EU steel and aluminum.
The standoff between EU and US could tip toward a trade war after Trump launched another national security investigation into car and truck imports that lead to new US tariffs.