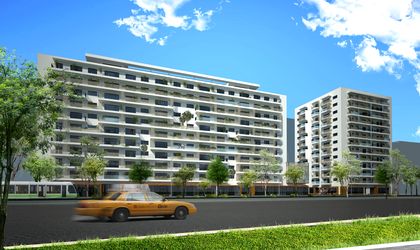 Real estate developer with domestic capital Construct Aprodex will invest approximately EUR 10 million in MetroCity Academiei, a residential project located near the Military Academy in Bucharest.
According to a press release, MetroCity Academiei will have 230 apartments, the first building, with 12 floors and 110 units, to be completed later this year and the rest, namely a two section building, is scheduled to be finished by mid-year 2016. The project is funded by Garanti Bank.
The residential assembly, developed on an area of about 7,000 square meters, is located 300 meters from the new metro station – the Military Academy- , on Ion Garbea Street, with view towards the Military Academy and near Romniceanu Park. The project includes underground parking and at the buildings' ground floor there will be set up commercial spaces.
The MetroCity Academiei concept development lasted almost two years, Coldwell Banker Affiliates of Romania being involved in all the planning and pre-construction phases. The main feature of the MetroCity Academiei is represented by the fact that the project is efficient in terms of construction, the common spaces having a rate of 10 percent.
Housing prices in the Metrocity Academiei start from EUR 56,700 VAT excluded for a 66 sqm studio, from EUR 62,000 VAT excluded for a 6 sqm two-bedroom apartment and from EUR 87,000 VAT excluded for a 97 sqm three-room apartment.
Staff