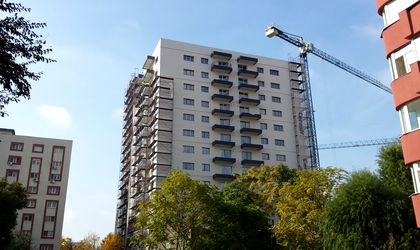 About 85 percent of the apartments in the first building of the residential project MetroCity Academiei have been sold, two months before the project is due to end, company representatives announce.
The first building, having  12 floors and 110 units, will be completed later this year, while the remaining apartments in the second building, which will have two sections and is projected to end during the summer of 2016, have a rate of 10 percent of precontracting.
MetroCity Academiei will have a total of 235 apartments. The main feature of Metrocity Academy is represented by the fact that common areas have a rate of only 10 percent, compared with an average of 15 percent on the market, which translates into a reduction of around 30 percent of annual maintenance costs of a tenant, the company says.
Home prices in the MetroCity Academiei start at EUR 62,490 + VAT  for a studio with a built area of 63 square meters, from EUR 76,797 + VAT  for a one-bedroom apartment with a built area of 74 square meters and from EUR 93,500 + VAT  for a two bedroom apartment, with a built area of 102 square meters.
Coldwell Banker Affiliates is consultant and exclusive agent for MetroCity Academiei. Other projects the consultancy company manages in Romania: Cosmopolis, Felicity Residentials, Onix Residence, Pipera Lake Apartments and Sun Residence Berceni.
Natalia Martian