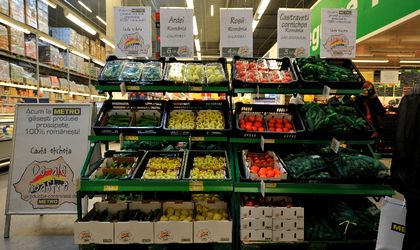 After launching a program for the support of local vegetable producers last year named 'De-ale Noastre', Metro Cash & Carry Romania will extend the scheme to fruit producers, the company has announced.
The program started last year and in the first phase it included farmers from the region of Poiana Mare, who supplied Metro with tomatoes, peppers, cucumbers and eggplants. In 2013 the scheme will be extended to include 35 vegetables and fruit. It will also include farmers from the proximity of Bucharest.
Under the contract with Metro, farmers benefit from specialized consultancy during all production phases, including the necessary seeds for the seedlings, and a collecting center. This assures compliance with production, packing, handling and transport standards and and insure the traceability and the quality of the products, say Metro representatives. The produce resulting from this process are sold in the Metro Cash & Carry Romania network throughout the country under the brand "De-ale noastre" (Our Own).
"The 'De-ala Noastre' program is one of the priority programs of Metro Cash & Carry Romania and it will reach new dimensions starting 2013. The expansion of the product portfolio and new partnerships with farmers from the proximity of Bucharest and from elsewhere, can help address socio-economic issues countrywide. On one hand, we offer our customers and consumers Romanian vegetables and fruit that meet quality standards and on the other hand we offer advice and support to Romanian producers for a more sustainable agriculture and in order for them to sell their products, "said Dusan Wilms, managing director Metro Cash & Carry Romania.
Last year Metro took delivery of some 900 tons of vegetables from the farmers who are part of the scheme.
Metro Cash&Carry Romania operates a network of 32 stores in 24 cities.
Simona Bazavan