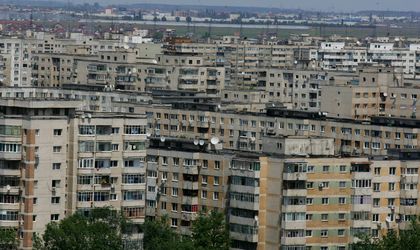 Meric Capital, investment vehicle acting for Israel's Plotkin Project, finished its first real-estate project in Romania: a 16-apartment building in downtown Bucharest, after a EUR 2.5 million investment, according to Mediafax newswire.
The building, called Central Garden residence, is located on Dogarilor street and has 4 floors. The price for a 3-room apartment was EUR 125,000 + VAT during the construction phase and now stands at EUR 132,000 + VAT.
"We have tried to remain flexible during the construction phase and offer our clients the possibility of expressing their opinion on certain finishing and compartmentalization details. According to the initial plan, in this phase of the project, the prices have jumped 5 percent", according to Madalin Blaj, Meric Capital poject manager.
He also mentioned that when the project was initiated, interest for residential projects meant for customers with above average income was low, but in 2014 the market has changed considerably, and prices on new apartments in the central area are over EUR 2,000 / sq m.
"We started construction during a precarious time for the real estate market. Fortunately, the number of clients interested in such a residential building has increased, and by comparison with other buildings in the area we are in the bottom half on the price spectrum. That is why we haven't really focused on sales during the construction phase. Up until now, we have sold 5 out of our 16 apartments", Blaj explained.
The company owns other properties in Bucharest, including terrains in Obor, Stefan cel mare and Muncii bought between 2007 and 2008 where the developer intends to build over 100 apartments in the next few years. The new two projects will be initiated in 2015 and are worth EUR 4.7 million each. The developer also owns a 32,000 sq m terrain in Corbeanca.